TWP520 TT Results
Click here to view the results on the 2015 results page.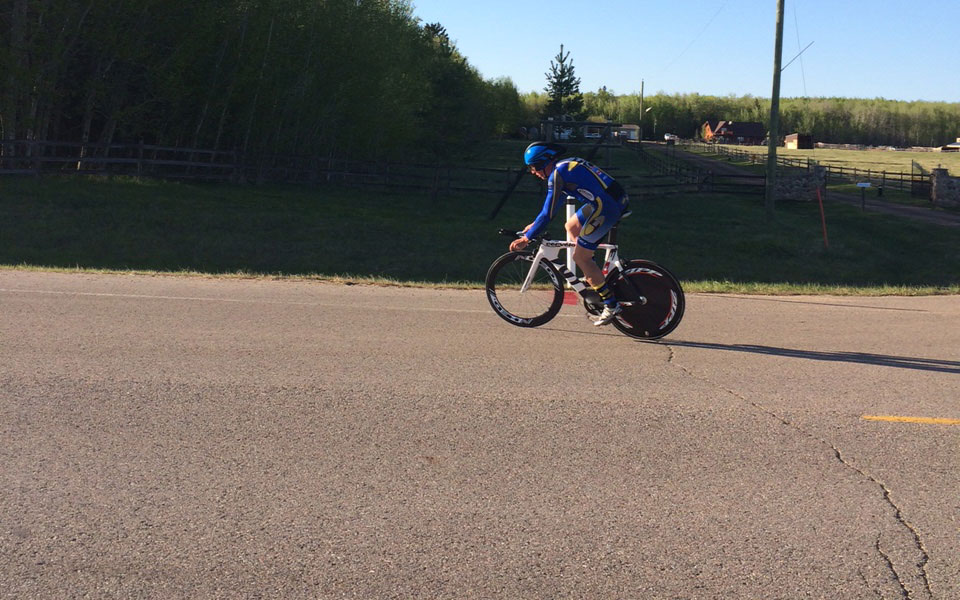 The first event on the new 20 km course on TWP 520 enjoyed a sunny evening, and the biggest turnout we've had in a couple of years. There were some reports of riders battling monster dogs and hordes of insects, and the volunteers recorded the first mosquito bites of the season. (FYI, there is insect repellent in the race bag, guys.) There were three people who rode on regular road bikes, with no go-faster aero bits, so bear that in mind when perusing the times.
Afterwards a couple of dozen of us enjoyed beer and pizza – you should have been there, there were almost two jugs of beer (but no pizza) left over.
Congratulations to Rejean (I haven't forgotten the accent Rejean, I just can't figure out how to make this program do it) Lavoie and Sherman Cutknife on their performances in the perennial Bikes on Broadway in Saskatoon over the long weekend.